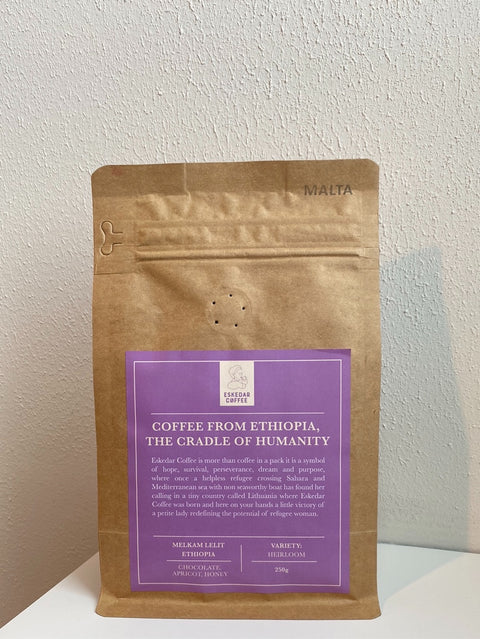 Decaf Sidamo
Ripe, non-sour, Ethiopian Arabica coffee.
Description
If you are in this section, no wonder that you love coffee, even when your doctor tells you that you need to ditch coffee, you found the way to at least have the spirit of coffee in your cup. Cheers for that. 

For those who prefer coffee over tea.
Chocolate, Apricot, Honey, Ethiopian Sidamo coffee.
Shipping info
Lithuania, Latvia, Estonia
Shipping time 1-2 business days
Price: 3 EUR (free for orders over 75 EUR)
Rest of Europe
Shipping time 2-4 business days
Price: 25 EUR